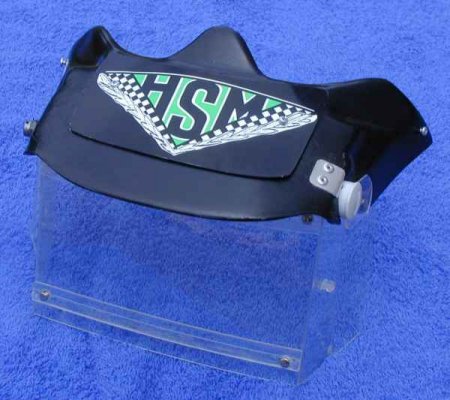 Mega Flip
It is a visor, that can be opened. The Mega Flip is also the mounting for the sheets with loop automatic. "Loop automatic" means that the pull off loop is always at same place. Only one sheet will be pulled off.
The price for the Mega Flip is 40,- Euro, incl. VAT, sheets.
Detailed information about accessories and repair can be obtained on request.